"Entropia Universe – the Sci-Fi MMORPG, Multi-World, Real Cash Economy Experience"
Let Your Avatar Explore New Worlds!
Create Account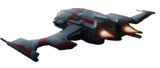 Entropia Universe Live on Twitch!
28
News from Within Entropia Universe

Entropia Universe -
07 May 2021:

Planet Calypso -
29 Apr 2021:
From the Entropia Universe 'Buzz' Blog
The sneak-peek of the upcoming interface changes will be split into two parts. The first part features screenshots, and the second a video.

MindArk would like to remind everyone that these previews represent a work-in-progress, and are not the final version of the interface changes. Therefore, we welcome opinions and feedback from the community to help us refine everything.

Feedback can be shared in this on PlanetCalypsoForum.com, or by contacting Community Relations Manager MyAnt on the Entropia Universe Discord: https://discord.gg/9YhKpFaF5C.
... 
Read more