"Entropia Universe is the Foremost Sci-Fi MMORPG, Multi-World, Real Cash Economy Experience"
Welcome to Seamless Exploration. Without Loading. Without Limits.
Let Your Avatar Explore New Worlds.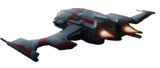 Entropia Universe Live on Twitch!
8
alternativeskills – FRUITS/STONES EVENT!! Searching Fruits Together! Discover all best places and tricks together!
News from Within Entropia Universe

Planet Calypso -
21 Sep 2018:

Entropia Universe -
26 Feb 2018:
From the Entropia Universe 'Buzz' Blog
Late in 2017, MindArk performed a major overhaul and update to ComPet with the goal of improving conversion and retention of new players. After this overhaul was implemented and refined, a comprehensive marketing campaign was initiated early in 2018. Analysis of that marketing campaign and the resulting conversion rates indicated that the current model was not sustainable. The marketing analysis was conducted by a leading mobile marketing firm.
... 
Read more