"Entropia Universe is the Foremost Sci-Fi MMORPG, Multi-World, Real Cash Economy Experience"
Welcome to Seamless Exploration. Without Loading. Without Limits. Let Your Avatar Explore New Worlds.
The Phenomenon That is Entropia Universe Sci-fi MMORPG Awaits You.
Read More...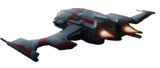 Entropia Universe Live on Twitch!
28
solorrf – LAN 2018 1-2 Sept Gothenburg
News from Within Entropia Universe

Planet Calypso -
17 May 2018:

Entropia Universe -
26 Feb 2018:
From the Entropia Universe 'Buzz' Blog
Planet Arkadia and MindArk would like to issue an official statement regarding the Arkadia Land Plot prizes that were won in the Planet Arkadia "Gold Rush 2017" event.
 
Due to the delay in the delivery of these prizes for which the event was advertised with, Planet Arkadia and MindArk have come to an agreement which will grant each winner of the Land Plots a compensation consisting of 40 Arkadia Moon Deeds.
 
The Arkadia Land Plot Deeds will be spawned directly to the eligible avatars as soon as the estates are available in game which is scheduled to be in the September content release.
The Arkadia Moon Deeds will be spawned directly to the avatars inventory in connection to this announcement.
  
The Arkadia Moon Deeds are still available for purchase on the Entropia Universe Web Store as well, with less than half deeds left don't miss your chance of acquiring additional Deeds before they all are sold. 
... 
Read more
Entropia Universe - the Sci-Fi MMO
Be enchanted by the bewitching virtual worlds of Calypso, RockTropia, Next Island, Arkadia, Cyrene and Toulan. Discover them by spaceship, helicopter, boat...even by hoverboard! Each planet has its own history and environment. But that's not all. Travel to the moons, asteroids and space stations surrounding these planets! All are unique. All are intricate. All are linked in one virtual universe: Entropia Universe Sci-fi MMO / MMORPG.
What's more, Entropia Universe Sci-fi MMO / MMORPG has a real-cash economy. The virtual currency ('Project Entropia Dollars' or PED) turns over millions of US dollars each year. Become part of a secure and expanding virtual market with an endless amount of business opportunities. Sell face-to-face, at auction or from your own shop. Use in-game advertising and reach potential buyers all over Entropia Universe. Acquire land and receive tax - in real cash!
Become a specialist in plastic surgery, electronic engineering, hair styling or even art selling! Transform yourself into a well-travelled and respected interplanetary trader or a luxury realtor selling property to wealthy Entropians. Want to be the king or queen of your own castle and decorate it however you want? Here, you can. Because unlike most games Entropia Universe Sci-fi MMORPG doesn't dictate how you play. You choose your own path through a multi-faceted skills system teeming with possibilities, both professional and just-for-fun. As your avatar develops and your skills increase you will wonder at the breadth of your achievements! Soon you will be jumping through wormholes, taming wild creatures or crafting beautiful objects!
The fascinating worlds of Entropia Universe Sci-fi MMO / MMORPG are filled with an endless variety of items: holographic statues, armoured vehicles, makeup, musical instruments...each and every one has a value within the economy. Simply click an object to see its base value and markup percentage over time. You can use this information to your financial advantage. After all, it is the players who are the customers and the players that influence supply and demand. Players have sold bank licenses, malls, land deeds, a nightclub, weapons, armour, spaceships, moons and a space station. That's why Entropia Universe has broken several Guinness world records for the highest sale of a virtual item. The universe (not the sky) is the limit!
Want to live life on the wild side for a change? Entropia Universe Sci-fi MMO / MMORPG lets you engage in banditry where you loot items from players that have real cash value!
Opportunities are always present. Savvy decision-making and good investments go a long way in Entropia Universe Sci-fi MMO / MMORPG.
What if you just want to hang out? Entropia Universe Sci-fi MMO / MMORPG has an easy-to-use yet powerful social interface that allows you to connect fast. See who's nearby, find people in the player registry, build your own personal friends list and join teams and societies!
Experience all this in stunning, immersive graphics powered by critically acclaimed CryEngine technology. See everything with crystal clarity, from individual blades of grass and swaying palms to enormous, smoking volcanoes and titanic motherships gliding majestically through space. Bathe in the light of ghostly twin moons, experience the sights and sounds of alien flora and fauna. Because sometimes you will want to just stand and stare: this sci-fi MMO /MMORPG can really take your breath away!
Only you decide the limits of your virtual life. The choices are yours to make. It's free to play, so Why not join now and see what you can become in Entropia Universe sci-fi MMO / MMORPG?
We'll be seeing you - in the Entropia Universe!