"Entropia Universe is the Foremost Sci-Fi MMORPG, Multi-World, Real Cash Economy Experience"
Welcome to Seamless Exploration. Without Loading. Without Limits.
Let Your Avatar Explore New Worlds.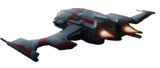 Entropia Universe Live on Twitch!
33
jozyj – Real money, virtual creatures - devastatingVodka - Eomon stalkers
News from Within Entropia Universe

Planet Calypso -
05 Jul 2018:

Entropia Universe -
26 Feb 2018:
From the Entropia Universe 'Buzz' Blog
The time has come for the venerable Gold Card Security system to be phased out.
... 
Read more