2014-04-16 18:34
Developer Notes #8
Limited/Unlimited Item Balance
In order to improve the balance between limited and unlimited gear, MindArk has been refining the rate at which unlimited items gain tier levels. This effort has resulted in a decrease in the number of uses required for tier increases, especially at higher tier levels. Further reduction is planned in several steps during the next few version updates, allowing the MindArk design team to monitor and implement incremental changes while reducing the risk of disrupting delicate item market values.
To further improve balance between limited and unlimited items, the consumption rate of enhancers attached to unlimited items will be reduced by 50% in Version Update 14.7, currently scheduled for May 13.
Account Liquidation Auctions
A special liquidation auction of items from terminated accounts will be listed on Friday, April 25 and Monday, April 28.
The following items will be listed on the Planet Calypso section of the Entropia Universe auction by the avatar MindArk Official Liquidator for a period of 7 days, with a starting bid of 1 PED.
Group A - Friday April 25
Improved A-3 Justifier Mk.II
Shadow Harness (M)
Shadow Helmet (M)
Shadow Gloves (M)
Dagger Of Despair
Omegaton A203
Group B - Monday April 28
Modified Omegaton Fast Aid Pack
Shadow Arm Guards (M)
Shadow Shin Guards (M)
Starkhov AS-98
Ancient Omegaton M2870
Laganaus Arms Personal Cannon
 

2014-03-12 19:12
Social Interface Preview
Over the last several months, MindArk's design and development teams have put lots of effort into developing a new unified social interface to improve the communication and social features of Entropia Universe. Some of the top features the new social interface offers include offline messaging, item linking, and custom chat channels.
See below for an overview of the new social interface features that will be implemented in the forthcoming partner release, scheduled for Tuesday, March 18. (Please note that this is a quick overview of the new social interface and does not cover all of the new features and functionality that are planned to be released, or that will be added in future releases).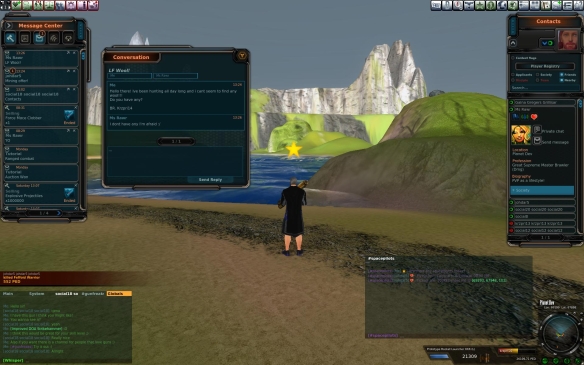 Message Center
The new Message Center component is where all of your messages and conversations with other avatars are stored, as well as various system messages. The filter buttons along the top of the Message Center allow you to control the types of message displayed in the main content section. The Message Center can be collapsed to edge of the screen at anytime, and will display a small counter to indicate the number of unview items.
Conversations
The new mail interface is accessible from the Message Center. In it you will be able to send messages to multiple recipients as well as to offline avatars. Like many popular modern mail interfaces, it will also display longer message exchanges in a single conversation thread.
Contacts
The Friends List is now known as Contacts and includes all of the former functionality as well as several exciting new features. For example, you can now set your availability status, such as available, busy, or do not disturb. You can also add a note with information about yourself that other avatars can see, and view more detailed information about avatars in your Contacts list. Like the Message Center, the Contacts module can be minimized to the edge of the screen.
Chat
The chat interface has been entirely reworked, with many new features added. The chat module now supports multiple tabs and the ability to create private or public custom chat channels. You can also configure each custom chat tab to only display the information you wish to see in that tab, such as society chat, global messages, system messages, private chat conversations and more. The chat interface now also supports linking of items in messages to other avatars.
All chat tabs can either be docked in the main Chat module, or dragged out individually and placed anywhere on the screen.
Finally, a new default Rookie channel has been implemented which will serve as a place where new arrivals to Entropia Universe can seek help and advice from more experienced participants.
HOF Ticker
Located above the Chat module, the new HOF ticker scrolls through the latest large loots, Hall of Fame and Discovery messages. The same information is also available in the Message Center if you wish to take a closer look at recent events that appear here.
 

2014-02-27 19:53
Controlled Mobs
In the last release, a new feature was introduced which allows MindArk and planet partner official avatars to morph into one of the many creatures found in Entropia Universe and interact with participants. This new system creates possibilities for interesting events and unique content. In the patch deployed on Wednesday, support for shared loot was also added so that participants of all levels can take part when controlled mobs are used in special events.
MindArk has provided strict guidelines for the use of these special controlled mobs to ensure that our participants' enjoyment of Entropia Universe is not affected in a negative way. This includes avoiding interfering with participants located in shop containers or revival areas, or who are crafting or interacting with auctioneers or terminals.
Please note that officials have no control over the loot received when controlled mobs are defeated; the normal loot calculation for the mob is performed in all cases. In future partner releases, mobs created especially for this new system will be introduced and may include special event-oriented items in their loot. The distribution of such items would also be handled by the usual loot algorithm, not by officials.
We hope you enjoy this fun new feature of Entropia Universe and look forward to our partners employing it the create more engrossing and exciting events. Ultimately we plan to extend a skill-based version of the controlled mobs system to participants which could also be very interesting.

2014-02-25 17:25
State of the Universe Address 2014
Greetings Entropians,
MindArk is happy to report great progress achieved in many areas of Entropia Universe in 2013. The MindArk team spent much of the year improving the user experience and upgrading infrastructure to improve performance and accommodate more simultaneous users.
2013 Highlights
Entropia's 10 Year Anniversary
2013 began with MindArk celebrating the ten-year anniversary of Entropia Universe. Special events were held, and hundreds of special TEN Edition items were looted throughout the year to celebrate this exciting milestone.
Infrastructure Upgrades
A series of major infrastructure upgrades was performed during 2013. These upgrades have helped to improve server capacity and stability, and allowed for faster and smoother deployment of Version Updates, patches and hotfixes. These upgrades also help our developers and partners to more efficiently develop new content and systems by streamlining the internal development pipeline.
Marketing
MindArk vastly increased its marketing efforts in 2013 resulting in a more than 110% increase in the number of new participants compared to 2012. Those marketing efforts also resulted in a very encouraging 57% increase in the number of new depositors. By all significant measures such as average simultaneous users, new accounts, and daily economic turnover, overall activity in the universe was at an all time high during 2013, due in large part to the MindArk's latest marketing efforts.
New Player Experience
Additional improvements to the new player experience were implemented in 2013, carrying on the focus given to this area in late 2012. These efforts have synergized well with the marketing efforts described above, and have contributed to the improvement in conversion rates and participant retention. A series of player-contributed YouTube tutorials were also created in cooperation with MindArk, and new participants were encouraged to view those informative videos to get off on the right foot in the Entropia Universe adventures. The new player experience is an area that will continue to have MindArk's attention moving forward, as it is an essential component of the growth of the universe.
Payment Processing
Many participants were thrilled with the addition of Paypal as an official Entropia Universe payment processor in the second quarter of 2013. In addition, new participants have the option of purchasing special starter packs via Zong, Paypal's mobile payment solution.
Avatar Graphics
A major overhaul to the avatar graphics and creation system was implemented early in 2013, resulting in incredibly realistic looking avatars and enhanced avatar customisation possibilities.
Moon Estate
A new type of estate management opportunity was offered in 2013. A group of participants pooled their resources and bid 1.5 million PED to acquire the rights to manage the first such estate, which subsequently was launched as the Monria moon estate in May 2013.
New Systems/Features
Several exciting new exciting features were introduced to Entropia Universe in 2013 which have been widely approved by participants. Those features include mission and skill progress trackers modules, as well as new types of consumable items that buff avatars in various ways. In addition, weapons and other items introduced in 2013 sport interesting new abilities, for example: life leech, faster reload speed, or damage blocking. New convenience items were also introduced toward the end of 2013, including portable trade and repair terminals and auto-loot pills.
Veteran Appreciation/Cost to Play
As promised in the 2013 State of the Universe Address, MindArk implemented several changes and features that helped to reduce the overall cost to participate in Entropia Universe, including:
Average TT returns were increased across the board for hunting, mining, crafting and other activities.
Removal or lowering of many unpopular fees, such as the armor equipping fee.
Increased the unlimited item tiering speed.
The minimum condition of most items lowered to 3%, freeing up a large number of PED, especially for owners of older UL weapons.
Reduced the volatility of many activities, especially for lower level avatars.
Decay and ammo consumption were removed when using a weapon not aimed at a valid target.
2014 Roadmap
MindArk has ambitious plans for the development of Entropia Universe in 2014, with planned primary focus on the following areas.
Systems Development
Social Interface - A completely overhauled and improved social interface has been under development for the past several months, and is getting close to implementation. This upgrade will bring several long-desired features, including offline messaging, custom chat channels and much more.
Affiliate System - An affiliate system is under development which will allow participants to earn PED by referring new Entropia Universe participants.
Premium Accounts - Still in the early design stage, MindArk is planning to offer premium account upgrades for a small monthly cost. Benefits of the various premium account types are still being decided, but may include such features as increased storage limits and increased number of simultaneous auctions. We are also considering making premium account upgrades available via daily mission tokens as well as special lootable items.
Citizenship & Housing System - Development of these systems was unfortunately delayed in 2013 due to the critical infrastructure upgrades taking quite a bit more development time than anticipated, along with several other projects receiving higher priority in the second half of 2013 and early 2014. This project now is now tentatively planned for release in Q4 of 2014.
PVP - Lots of improvements and enhancements to player vs. player (PVP) combat are planned for the second half of 2014. More information will be made available in a future Entropia Buzz developer notes article.
New Player Experience - Among MindArk's highest ongoing priorities is improving participant conversion and retention, and one of the best ways to accomplish that is to continually find ways to improve the experience of new participants. As such, we plan to continue working closely with our planet partners in 2014 to implement systems and features that make Entropia Universe as exciting and user-friendly as possible for new participants.
Legacy Systems - Progress is ongoing for the reimplementation and refinement of various legacy systems.
New Systems - Several other interesting new systems are in the early development stage, and are planned for release in Q3 and Q4 of 2014 depending on prioritization of the other projects mentioned above. More details and teasers will be released throughout the year, so be on the lookout!
Marketing
MindArk plans to continue to expand and refine its marketing efforts in 2014 in order to maximize the number of new participants joining Entropia Universe. As outlined above, our marketing efforts in 2013 were very promising and we plan to become even more aggressive in 2014.
Planet Toulan
MindArk was excited to bring its newest planet online last week. Though still in its beta release, Planet Toulan promises to bring exposure of Entropia Universe to a previously untapped sector of the online gaming audience, and add a unique Arabian theme to the existing planet partner roster. Full release of Planet Toulan is expected mid-2014.
Cost to Play & Balancing
Continuing with the improvements made in 2013, MindArk plans to further improve average returns for many activities. One example would be the removal of the clothing equip fee in an upcoming platform release.
Infrastructure & Development Tools
Additional improvements to the Entropia Universe infrastructure and development tools are planned, which will allow MindArk and its planet partners to more efficiently develop and deploy new features and content, while minimizing server latency and downtime during patches and version updates.
Deed and Estate Management
Several new deed and estate management opportunities are planned for 2014. One of these will be announced in the upcoming planet partner release scheduled for early March.
Entropia Platform
Several major public and private organizations have expressed interest in making use of the Entropia Universe platform and collaborating with MindArk for future projects.
In conclusion, MindArk is looking forward to an exciting and productive 2014 for Entropia Universe and hopes all our participants will enjoy the improvements and efforts we have planned.
Best regards,
David Simmonds
CEO MindArk PE AB

2014-02-21 17:45
Skill Bonus Weekend
Starting now and running until Monday morning the frequency and maximum strength of the automatic triggered skill bonuses have been boosted significantly.
Enjoy the skill bonus weekend!

2013-12-19 13:00
Creature Corpses Info
The changes to creature corpses implemented in VU 14.4 was intended to add a bit more interest to hunting, and allow participants the opportunity to take screenshots of defeated creatures, something that has been requested quite often in support cases, especially for bosses and large shared-loot creatures.
Unfortunately, the original changes that were implemented in VU 14.4 disrupted the hunting experience for many participants and resulted in quite a lot of feedback from participants via our support channels and on various community forums. MindArk responded to that feedback and quickly implemented some adjustments in the patches following VU 14.4, which addressed many of the most common issues reported.
MindArk plans to continue responding to participant feedback and further refine the creature corpse system. Some of the changes already planned for the first update after the new year include:
Looted corpses will only remain visible until the death animation sequence is completed.
Improving the animation (sparkles) that indicate that a creature has not yet been looted, which scales better for various sized creatures, and which is visible even in dense vegetation.
Improving the loot animation sequence, including better scaling.
We thank you for the valuable feedback, and for your patience while we continue to improve the Entropia Universe user experience.

2013-12-16 21:26
A special liquidation auction of Items from several previously banned or terminated accounts will begin on Thursday, December 19.
The items in question will be listed on the Planet Calypso section of the Entropia Universe auction by the avatar MindArk Official Liquidator for a period of 7 days, with a starting bid of 1 PED. Items will continue to be listed on the auction throughout December and into January until all items are sold.
Below is a preview of some of the more interesting items that will be auctioned:
Ancient Omegaton M2870
Castorian Survival EnBlade-10
Chronicle Arm Guards (M)
Dagger Of Despair
DOA Rockjacker Mentor Edition
Eon Harness (F)
Eon Harness (M)
Fi/Ra/Co Dante
Fi/Ra/Co Dante
Improved A-3 Justifier Mk.II
Improved A-3 Justifier Mk.II
Laganaus Arms Personal Cannon
Master Coat (M,C)
Meckel & Loch PSG-45 Sniper
Modified EWE EP-40 Mercenary
Modified Omegaton Fast Aid Pack
Omegaton A104
Omegaton A104
Omegaton A104
Omegaton A104
Omegaton A104
Omegaton A201
Omegaton A203
Omegaton A204
Omegaton A204
Omegaton A204
Robot Beacon (1111100010101101011011)
Robot Beacon (1111100010101101011011)
Seizzt Ranger Scope 1800RS
Seizzt Ranger Scope 3500RS
Shadow Arm Guards (M)
Shadow Arm Guards (M)
Shadow Gloves (M)
Shadow Gloves (M)
Shadow Harness (M)
Shadow Harness (M)
Shadow Helmet (M)
Shadow Helmet (M)
Shadow Shin Guards (M)
Shadow Shin Guards (M)
Shadow Thigh Guards (M)
Starkhov AS-98
Supremacy Shin Guards (M)
Teleportation Chip IV
Terrus Laser Sight SE600
Terrus Laser Sight SE600
Terrus Laser Sight SE900
Terrus Laser Sight SE900
Urban Nomad Black Boots (M)
Urban Nomad Black Jumper (M)
Urban Nomad Black Slacks (M)
Urban Nomad Grey Briefs (M)

2013-11-07 21:51
Due to issues affecting mining, the Monria server has been taken offline. MindArk's development team is working hard to resolve those issues and get Monria back up and running as soon as possible.
We apologize for any inconvenience, and appreciate your understanding and patience during this unexpected maintenance period.

2013-09-16 20:17
Developer Notes #7
Manufacturing Returns and Success Rates
Several participants have recently expressed concern over manufacturing success rates in support cases and on various community forums. Our design team has investigated these issues and has determined that the manufacturing system is functioning as intended. Please keep in mind that many aspects of the Entropia Universe system are dynamic and that drawing conclusions about "success rates" or "TT return" based on relatively small sample sizes collected over short time periods can be very misleading or unnecessarily alarming.

Once again, we would like to assure all participants that the manufacturing system is functioning properly and as designed.
Sneak Peek - New Social Interface
Since before the summer, members of MindArk's development team have been hard at work creating a completely new Social UI which is expected to be released later this year. The new Social UI will include a boatload of new and improved features, here are some of the highlights:
Offline Messaging
Custom chat channels with optional passwords, data feeds
Tabbed chat interface with the ability to arrange or dock/undock individual tabs
User-defined thresholds for global loot messages
Completely redesigned Contacts List with custom user status settings (Away/Do Not Disturb/Invisible/etc.), user notes, and much more.
Completely redesigned Society interface with new features such as message of the day (MOTD), Society alerts
Looking for Group (LFG) functionality to facilitate the creation of teams.
Custom Avatar thumbnail images that appear in other participants' Contacts Lists and chat channels
Integration with Entropia Universe Auction in the form of detailed alerts relating to offers and orders.
Calendar displaying upcoming events, EU system notifications, etc.
Much, much more!!
Below is a screenshot of a current prototype of the new unified Message Center:

Notice the various types of information in the feed: auction alerts, private chat, personal notes. Also note the filter buttons along the top which allow quick filtering of various types of messages.
Our design and development teams are working hard to make sure that the new Social UI will provide Entropians with a vastly more effective and user-friendly platform to communicate and connect with friends, society mates and other Entropia Universe participants.
More preview screenshots will be shared as the exciting new Social UI approaches release.
Infrastructure Upgrades
The infrastructure upgrades discussed in the previous Developer Notes #6 continue moving forward, though several unforeseen issues have resulted in the 14.3 Version Update being delayed by several weeks. As our engineers and devs resolve those issues and a more firm date for VU14.3 becomes clear, we will update the community here on the Entropia Universe Buzz.
Thanks for your patience!

2013-08-28 21:48
Developer Notes #6
Greetings Entropians!
We hope that all of you have had an enjoyable and relaxing summer.  Despite the lovely European weather, lots of work has been going on behind the scenes here at the MindArk offices this summer.
With this EU Buzz article, we intend to provide a quick update on what the MindArk team has been working on, along with a roadmap for the next couple of releases.
VU 14.3 - Platform Release
The next Version Update, also known as a platform release, is scheduled for early September and will contain many back-end infrastructure upgrades and maintenance (see below for more info). While this update will not contain any new systems or features, it will contain a large number of improvements and fixes to existing systems. Many of the more frequently reported issues have been corrected in this update, including:
Fixed an issue with camera shaking and restricted movement when avatars revive at a revival terminal.

Disciple progress is now updated correctly when the disciple kicks a mentor and gets a new mentor.

The Friends List now updates correctly when adding or removing friends, without requiring a relog.

Many issues affecting vehicles and spaceships have been corrected.

Lots of clothing and avatar display issues have been corrected.

The tiering cost formula for items with cooldown or upload timers (mainly MindForce chips) has been adjusted to bring the costs in balance with other types of items such as weapons and tools.

Dozens of other issues have been corrected and bugs squashed.
As usual, a complete list of fixed issues included in the VU will be posted in the Version Update Release Notes on the day of release.
Planet Partner Release
Scheduled for early October, the next Planet Partner release promises to bring lots of exciting new content to your favorite Entropia Universe planet!
Infrastructure Upgrades
Over the past several platform releases in the earlier part of this year, the first components of a major upgrade to the Entropia Universe infrastructure have been implemented. Much of that groundwork has taken place behind the scenes, without much immediately noticeable impact on the end-user experience. Over the summer, the MindArk dev team has been working hard on building and testing the next phase of the infrastructure upgrade project, both software and hardware. Those improvements will be implemented into Entropia Universe in the upcoming platform release, and the final stages will be deployed in the subsequent platform releases during autumn and early winter.
The benefits of this major infrastructure upgrade are many, including:
Greater server capacity (simultaneous users).

Improved server stability and expandability as the Entropia Universe population grows.

More frequent Version Updates.

Ability to deploy small hotfixes to clients very quickly.

Much shorter downtimes when new Version Updates are released.
In addition, the new infrastructure will allow our developers and partners to spend much more of their time working on new features, systems and content, and improving existing systems, rather than on packaging and delivering Version Updates.
In short, what this means for Entropians is more frequent, feature-rich, and stable updates to Entropia Universe with less downtime and faster implementation of important fixes when needed.
We appreciate your patience and dedication to Entropia Universe over the past few months during the infrastructure upgrade process, and we look forward to completing the final stages so that you can enjoy a much improved Version Update process in the future.

2013-08-06 16:04
Known Issue: Spaceship Summoning
An issue has been reported by many participants relating to abuse of the spaceship guestlist and summoning systems. We would like to reassure everyone that MindArk's support and development teams are aware of the issue, and it will be addressed in the next release.
Until such time, any participant found using the guestlist/summon system to loot other participants risks sanctions being taken against their Entropia Universe account, including temporary or permanent account termination depending on the severity of abuse.
We appreciate your patience while we work to improve the spaceship guestlist and summoning systems.

2013-06-26 18:21
Resurrection Profession Revived
Due to the great impact on game-play from the recent additions of many new instances and areas on all planets where resurrect chips are potentially useful, but never
saw any real use due to the limitations of the chip, the "First Generation Resurrect Chip VIII" has been rebalanced to make it more practical and up to par with new content.
The changes to the "First Generation Resurrect Chip VIII" are lowered cost per use, lowered charge up time, lowered cooldown, lowered the maximum profession level required
so more attempts result in a successful resurrection. 

2013-04-24 15:05
EU Avatar Before & After Contest Results
Thanks for all of the wonderful avatar screenshots submitted for this contest! It was a challenge for our team to select the top 3 entries, with so many great looking avatars to choose from. As such,  we decided to add some additional prize places to highlight those screenshots that made it to our final round of voting.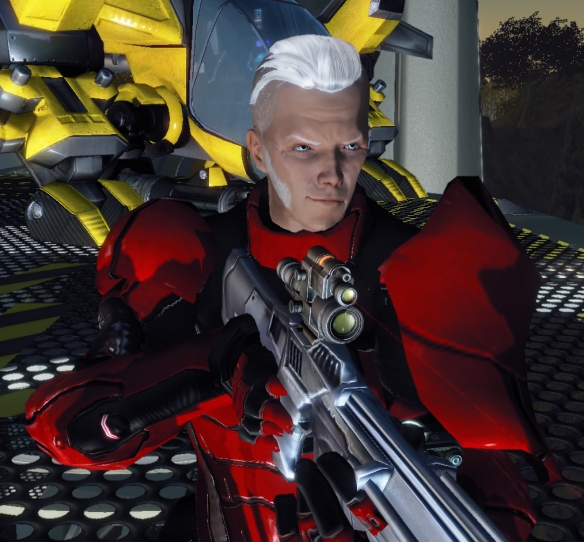 First Prize: Malachalypse Mal The elder
4 x Neurobiotic Booster A5 10mg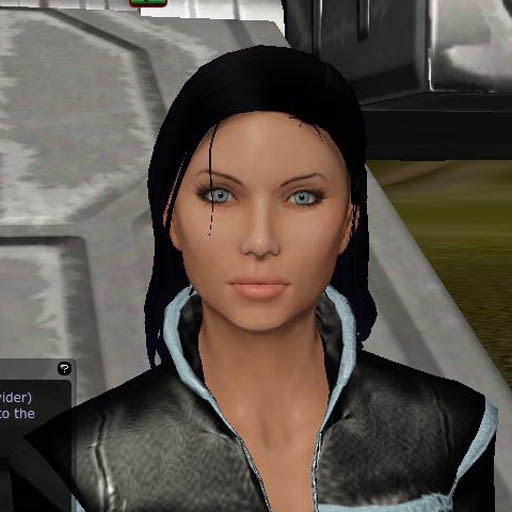 Second Prize - Helen Quant Winterwolf
2 x Neurobiotic Booster A5 10mg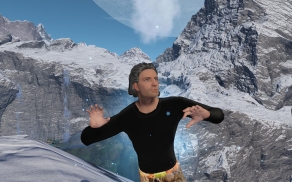 Third Prize - Magnus Svarog Henriksen
1 x Neurobiotic Booster A5 10mg
Consolation prizes
Each entrant will receive 1 x Neurobiotic Booster A1 10mg.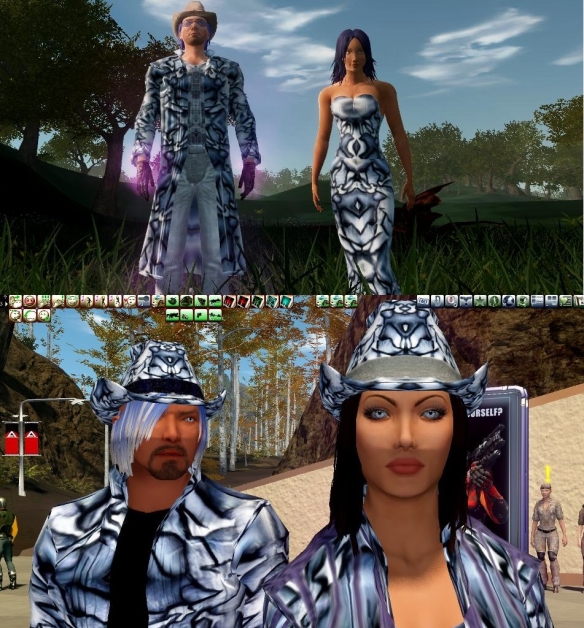 Geronimo Roni Last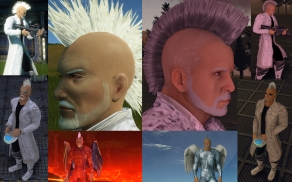 Dave Nihilist Quantison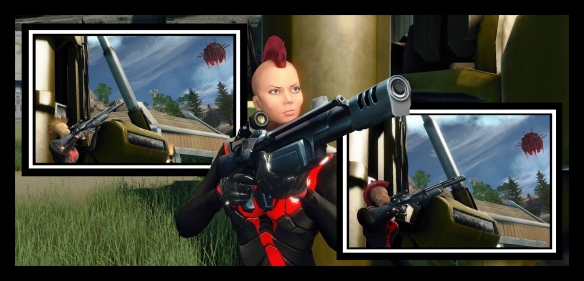 Dee Dee Deranged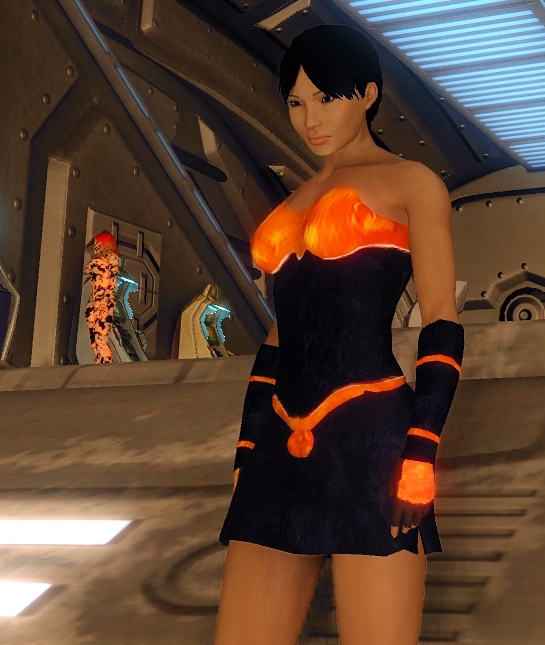 The Fifth Entity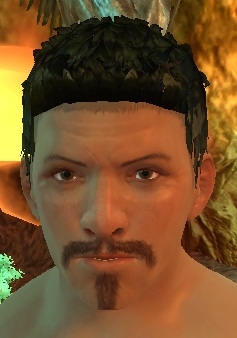 Xenon Zee Forest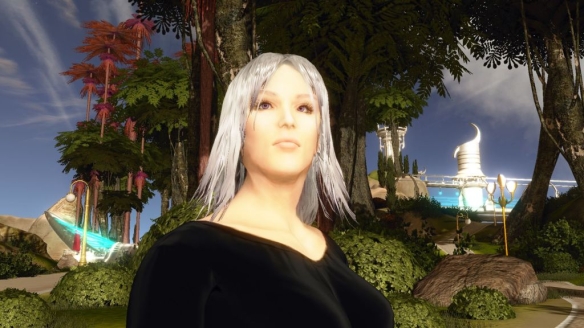 MindStar MindStar9 Nine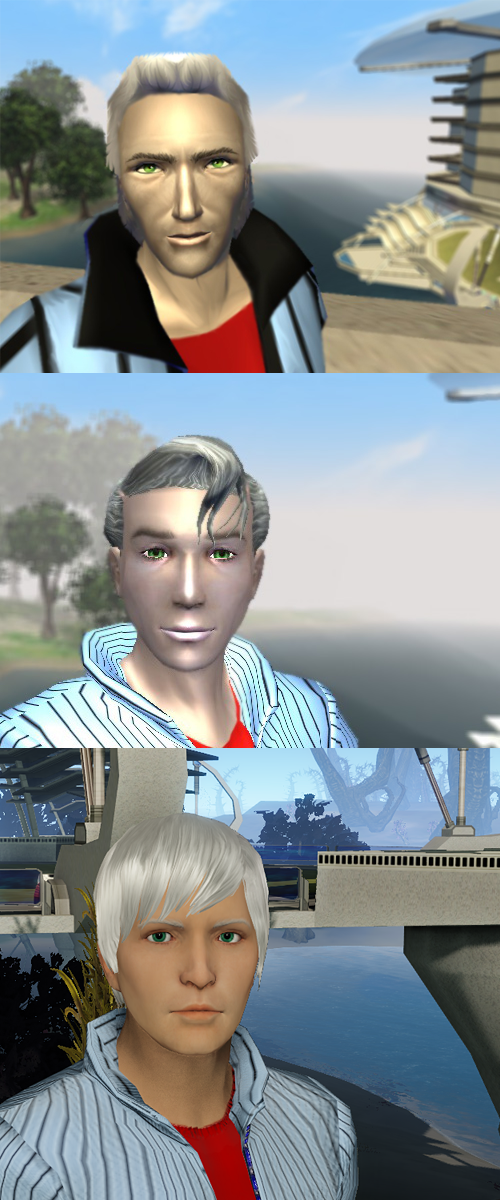 Ido Starlit Sunrider
Thanks again to everyone who submitted screenshots in this contest, and congratulations to all the prize winners and finalists!!

2013-04-06 00:00
Moon auction ended - Congratulations, Akoz!
MindArk would like to congratulate Entropia Universe participant Modified Akoz Power, for placing the winning bid of 1 500 000 PED for the new moon, and on becoming the new moon's operator.
The MindArk development team is thrilled to work with a long time Entropia Universe participant in the development of the new moon. MindArk has already contacted Akoz, in order to get started on design and development plans for the moon.
The moon estate is expected to be released late in Q2 or Q3 of 2013.
You can read more about the Moon and the sale here:
MindArk is looking forward to a long and productive relationship with the moon's operator.
- MindArk

2013-03-05 17:23
Moon Estate FAQ
Q: If I deposit funds and bid on the moon auction, will MindArk forego the withdrawal fee for unsuccessful bidders?
A: Yes. The withdrawal fee will be waived for all participants who make an individual deposit of at least $25,000 between March 1 and April 4, 2013. The withdrawal fee waiver will apply to an amount equal to the total deposit amount made during the fee waiver period.

Q: What about deposit fees?
A: MindArk recommends that parties interested in making large deposits into Entropia Universe use the bank transfer deposit method. The only fees associated with this deposit method are those charged by your own financial institution; MindArk charges no fee for deposits made via bank transfer.

Q: When is the moon estate expected to be released?
A: After the auction is completed, MindArk will contact the Moon Operator to discuss overall design aspects of the moon estate. Depending on the specific details from that discussion, the moon estate is expected to be released late in Q2 or in Q3 of 2013.

Q: Will it be possible to add additional features and/or expand the moon estate?
A: Yes. Further development of the moon estate beyond the initial specification is indeed possible, and can be proposed to the MindArk team once the auction is completed. Note that any such added features will be subject to MindArk approval, as well as additional development costs.

Q: Can the Moon Operator use its own team to develop the moon estate?
A: No. All initial and future development will be performed by MindArk.

Q: Will the Moon Operator be required to sign any agreements or documents?
A: Yes. The person holding the account of the Moon Operator will be required to sign MindArk's standard Marketing Partner Agreement, the Moon Operator Agreement, and a Mutual Non-Disclosure Agreement.

Q: How will revenue from the moon estate and marketing partnership be paid?
A: Revenue will be paid out monthly to the moon estate deed holder.

Q: Are the revenue share percentages negotiable?
A: No.

Q: Can the Moon Operator sell shares or deeds?
A: There will be a single deed for the moon estate. Group ownership or further revenue sharing will not be supported.

Q: Is the moon part of Calypso or any other Planet Partner?
A: No, the moon is its own territory, just as other planets.

Q: Where is the moon be located?
A: A mysterious wormhole was recently discovered in local space. Exploration of the other side of the wormhole revealed a strange, planetless moon. A space station is under construction that will stabilize the wormhole and allow travel between local space and the region of space on the other side of the wormhole, where the moon was discovered.

Q: Will there be a teleporter to or from the moon?
A: All access to and from the moon will be made via the wormhole space station, which will allow avatars to enter the wormhole, transporting them directly to the Lunar Command Center.

Q: Will the subsurface cavern areas have hunting and mining taxes?
A: There will be no hunting or mining taxes on the moon estate.

Q: How large will the subsurface caverns be?
A: Approximately 1.5 times the size of the asteroid space resort domes.

Q: How will mining work in the subsurface caverns?
A: The caverns will use the indoor mining logic system, which results in a lower search radius and larger finds.

Q: What size will the apartments be, and how many item points will they have?
A: Apartments will be medium-sized compared to existing apartments in Entropia, and will feature 150 item points.

Q: Will the moon creatures have their own loot items?
A: The loot from moon creatures will be a mixture of familiar items and resources and completely new items. Those new resources will be used for manufacturing other new items unique to the moon.

2013-03-01 13:36
Newly Discovered Moon to be Auctioned
Entropia Universe All Planets Bulletin
Gothenburg, Sweden – March 1, 2013 /Entropia Universe/ – Entropia Universe announced today that it will be auctioning a newly discovered moon starting on March 21, 2013. This unique opportunity combines the Entropia Universe Planet Partner and Marketing Partner programs, allowing the winner to operate an estate in a virtual universe which just celebrated its tenth anniversary.
The winning bidder will work closely with the MindArk team throughout the estate's development process with direct input on important design decisions, and will share revenue with MindArk resulting from all activity on the moon. As a way to further increase earning potential, the winning bidder will also have the ability to recruit newparticipants through marketing, and receive a share of revenue from resulting activity anywhere in Entropia Universe.
The moon estate includes a Lunar Command Center and two Lunar Habitats, along with eight subsurface caverns filled with unique creatures and rare resources.
The auction for rights to manage the moon estate will begin on March 21 and end two weeks later, on April 4, 2013. The estate deed will be listed on the Entropia Universe global auction with a starting bid of 1.5 million PED (150,000 USD).
For more information about the auction including full details regarding the Moon Estate, please visit the following URL: www.entropiauniverse.com/entropia-universe/announcements/moon

2013-02-27 20:41
Version Update 14.1 Sneak Peek
Since the upcoming Version Update and Planet Partner release has been postponed, we thought our participants might appreciate an early peek at some of the new features that Version Update 14.1 will bring.
A new Quest Tracker interface will be implemented which, as the name suggests, makes tracking currently active quests a breeze.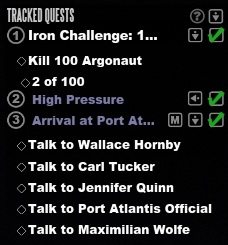 Another nice new feature is that the item information panel now displays the actual level of protection offered by unlimited armor parts which are below maximum TT value.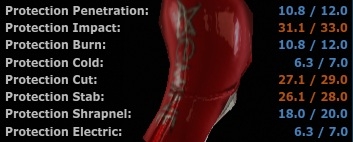 A few of the other features you can look forward to in Version Update 14.1 include:
Lower global thresholds for low-level creatures.
Global messages when special rare items are looted.
Introduction of planet-specific TEN Edition weapons.

Please note that the features mentioned aboved are a small sample of what's to come, and that there are many other features and improvements included in Version Update 14.1. And of course there is a boatload of exciting new Planet Partner content to be released as well.

2013-02-06 16:51
Avatar System Update
The ability to enter the avatar creation room an unlimited number of times will be disabled on Monday, Feb. 11, at 0800 UTC. After the change, each account will be permitted one final entry to the avatar creation room.
Any avatars who happen to be in the avatar creation room when the change is made will not be offered any further entries.
Makeup masks created during the avatar creation process will be issued after leaving the avatar creation room any time after the deadline on Monday morning.
We have already seen some amazing looking avatars created during the past week, and look forward to seeing even more next week.
Also, don't forget to submit your screenshots in the Before & After Competition, the deadline for submissions is tomorrow!

2013-01-30 16:48
Entropia Turns TEN!
MindArk is very proud to announce that Entropia turns ten years old today!!

On this day, the 30th of January 2003, Project Entropia was officially released to the public. That release, also known as the PE 'Gold' release, marked the beginning of a very long and eventful evolution to the greatly expanded and advanced Entropia Universe of today.

In celebration of this exciting milestone, MindArk and the planet partners will be organizing a variety of special events, with special TEN (Tenth Entropian New year) edition items distributed in loot and as event prizes.

To start, each planet partner will be hosting its own TEN celebration event on its planet, with anniversary prizes supplied by MindArk. These prizes include two full sets of the extremely powerful Chronicle TEN Edition armor (1 male and 1 female), along with two sets of Paladin TEN Edition armor, some amazing new TEN Edition armor platings, and some fiery Arsonistic TEN Edition chips.

These planetary and other ten-year anniversary events will continue over the next several months. Each planet will also be introducing a special TEN Edition version of one of its weapons, which will be introduced in the partner release scheduled for late February.
Next week, MindArk will be announcing a major estate auction, quite different from the traditional land area model. All we can say for now is that the estate will feature some previously unknown alien lifeforms...

Finally, as some of you may have noticed, MindArk has already started celebrating by juicing up the loots, globals and HoFs! No one can be sure when this insanity will end so be sure to grab your share of these 'Modified Loots'!

2013-01-23 21:46
Avatar Update #2
Feedback received through support cases and community forum discussions indicates that several issues related to the new avatar creation system have resulted in many participants finding it difficult to create their desired avatar appearance.
MindArk wishes to do everything possible to assist participants in achieving their desired avatar look. As such, it has been decided to temporarily allow participants to go through the avatar creation process as many times as they wish. This offer will be enabled when the mini-patch is deployed early next week, and will allow participants to use the avatar creation interface an unlimited number of times for a period of approximately one week.
Below is a list of currently known avatar system issues. Please do not submit support cases on these issues, as they have already been identified and will be addressed in the VU patch next week. For other issues not listed here, please make an effort to include as much description and information as possible when submitting support cases, so that the support and development teams can better prioritize issues and implement fixes.

Known Issues
Locked movement can occur for Body Sculptor Designers after closing the Body Sculpting UI. In such cases a relog will correct the issue.
Locked movement can occur when trying to enter avatar creation areas that are full. In such cases a relog will correct the issue.
Due to last minute integration issues, makeup masks will not be available in this release. Makeup masks will be activated in the release patch, expected in one week.
Makeup masks created during the avatar creation process are not visible in the Start Room, but will become visible again once your avatar arrives on a planet for the first destination.
Female makeup masks appear fully decayed when arriving on a planet for the first time. This is a visual bug only, the masks are not decayed.
Performance issues with certain graphics cards in areas with many avatars on screen.
We appreciate your patience and understanding while we work on resolving these issues in the coming days.